0.4 Acres of Residential Land for Sale in Warrior, Alabama
1261 Old Hayden Rd, Warrior, AL 35180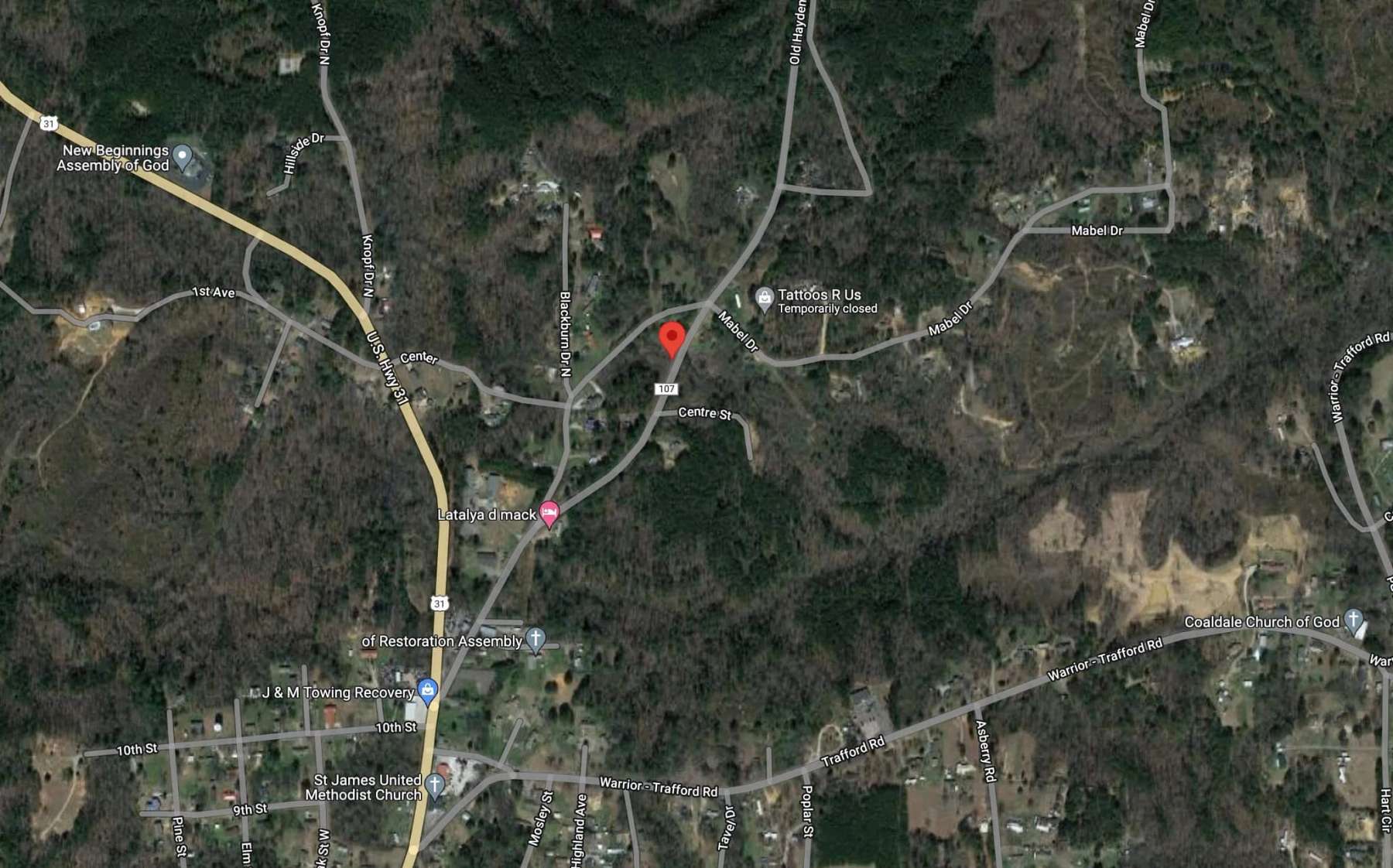 Welcome to an extraordinary opportunity in the charming town of Warrior, Alabama. This remarkable parcel of land for sale offers a chance to immerse yourself in the beauty of nature and embrace a life of boundless possibilities. From the moment you set foot on this inviting terrain, you'll be enchanted by its idyllic charm and the promise it holds.
Nestled amidst the picturesque landscape, the land exudes a sense of tranquility that instantly captivates your soul. Rolling hills adorned with lush vegetation create a captivating panorama that evokes a feeling of serenity. Towering trees sway gently in the breeze, providing shade and a comforting embrace.
As you explore the property, you'll discover a meandering creek that winds its way through the land, adding a touch of whimsy to the scenery. The gentle babbling of water and the occasional splash of a fish create a symphony that lulls you into a state of relaxation. Imagine spending lazy afternoons by the creek's edge, surrounded by nature's beauty, and feeling a sense of contentment wash over you.
Beyond its natural allure, the land's location offers the perfect blend of seclusion and convenience. Embrace the tranquil countryside lifestyle while still being within easy reach of Warrior's small-town charm and modern amenities.
This land is not just an investment; it's an opportunity to build a life of fulfillment and contentment. Whether you envision a rustic retreat to escape the pressures of everyday life or a place to cultivate your passion for nature and outdoor activities, this canvas is yours to paint.
In conclusion, this exceptional land for sale in Warrior, Alabama, is an invitation to embrace the simplicity of rural living and create a haven that harmonizes with the natural world. Don't miss the chance to claim your piece of this enchanting essence and shape a life of endless inspiration and possibility. Seize the moment and unlock the potential of this hidden gem within the heart of Warrior's picturesque landscape.
Property details
County

Legal access

Public road

Showing

Go on your own
Legal description
That Pt of Lots Seven Three & Seven Four Mabel Sub
Listing history
| Date | Event | Price | Change | Source |
| --- | --- | --- | --- | --- |
| July 20, 2023 | New listing | $1,400 | — | — |
Subscribe to listing updates