People travel from all over the world to visit some of the amazing beaches the United States has to offer. From soft, snow-white sand beneath your feet in Florida, mountain views and amusement parks in California, to some of the world's cleanest blue water in Hawaii, beaches are the place to be and are among the most popular vacation destinations. If you're looking for your own piece of beachfront property, take a look at our beachfront land for sale.
Play is the highest form of research.

Albert Einstein
In case you're wondering, we took factors like sheer beauty, watercolor and cleanliness, wildlife, sand quality, swimming, snorkeling, and more into account when determining our list. We only considered beaches on the ocean even though there are some incredible shorelines on some of the nation's lakes and rivers. Keep in mind, this is only our opinion since what makes a paradise a paradise is a matter of perspective. Check out our picks for the 10 best beaches in the U.S. as of July 2018, and enjoy the added bonus of runners-up at the end.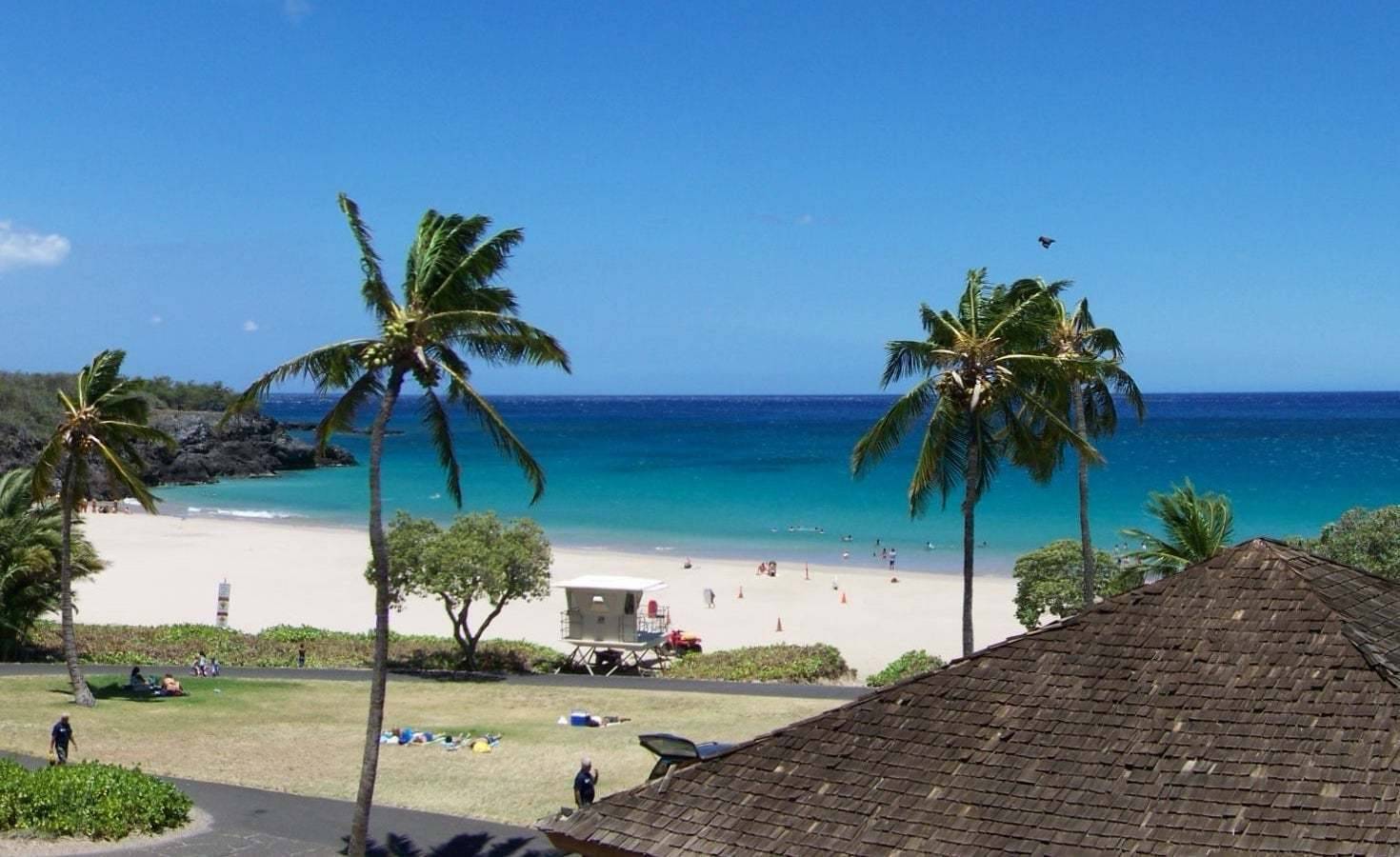 1. Hāpuna Beach State Recreation Area, Big Island, HI
Home to one of Hawaii's largest white-sand beaches, Hāpuna Beach is our top pick for the best U.S. beach. With soft, warm sand, incredible landscapes, and crystal clear water, this place is a true paradise. In addition to food vendors, picnic areas, and restrooms, Hapuna is a great destination for swimming, snorkeling, and laying in the sun. As an extra, if you happen to get into some trouble swimming, there are lifeguards on duty. Hāpuna Beach State Recreation Area is a true American beach experience. Looking to own property on the Big Island? Check out our land for sale in Hawaii County.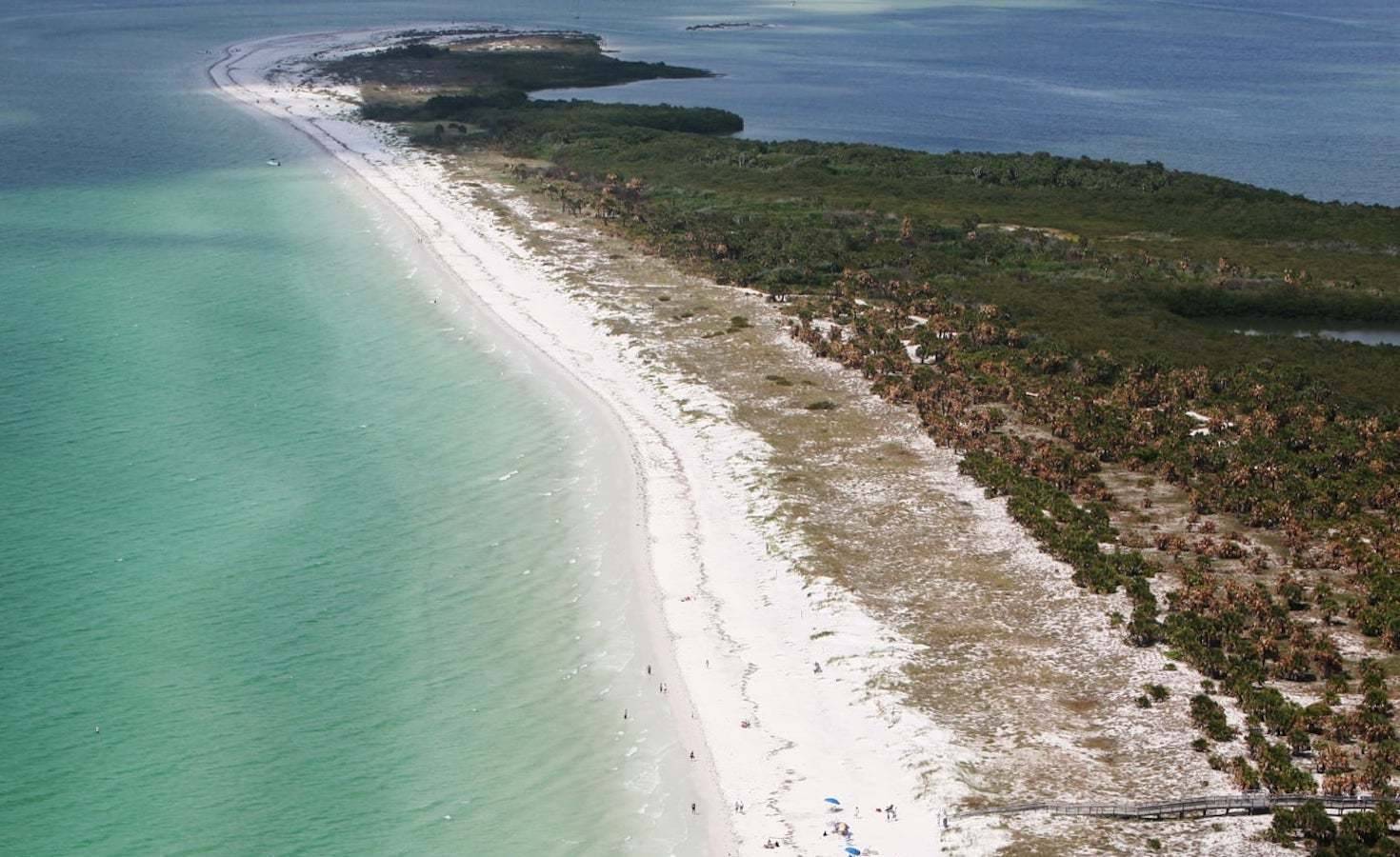 2. Caladesi Island State Park, Dunedin, Florida
Many people are familiar with Clearwater Beach, but far less know what's right under their nose… Florida's tranquil retreat, Caladesi Island. The 3 miles of pristine, quartz sand and gorgeous, clear water is accessible by ferry, private boat, or a long walk from Clearwater Beach. Known for a great honeymoon spot, this island features canoeing and kayaking, swimming, fishing, hiking, and sunbathing. If you're looking for something a bit more secluded, take a look at Caladesi. If you're looking for your own slice of the Sunshine State, head over to our land for sale in Florida.
Dr. Stephen Leatherman, aka "Dr. Beach," ranks Kapalua Bay as the #1 beach in America. The clear, blue-watered inlet is protected by 2 lava-formed headlands above and coral reefs below, making it an ideal sanctuary for exploring vibrant, tropical wildlife. Don't worry if you didn't bring your snorkeling gear or other toys, Kapalua features an activities desk where you can rent water sports equipment and not miss a beat. If you get hungry, you can try out one of the highly-rated restaurants in walking distance from the beach. Shopping for property in Maui? Make sure to visit land for sale in Maui.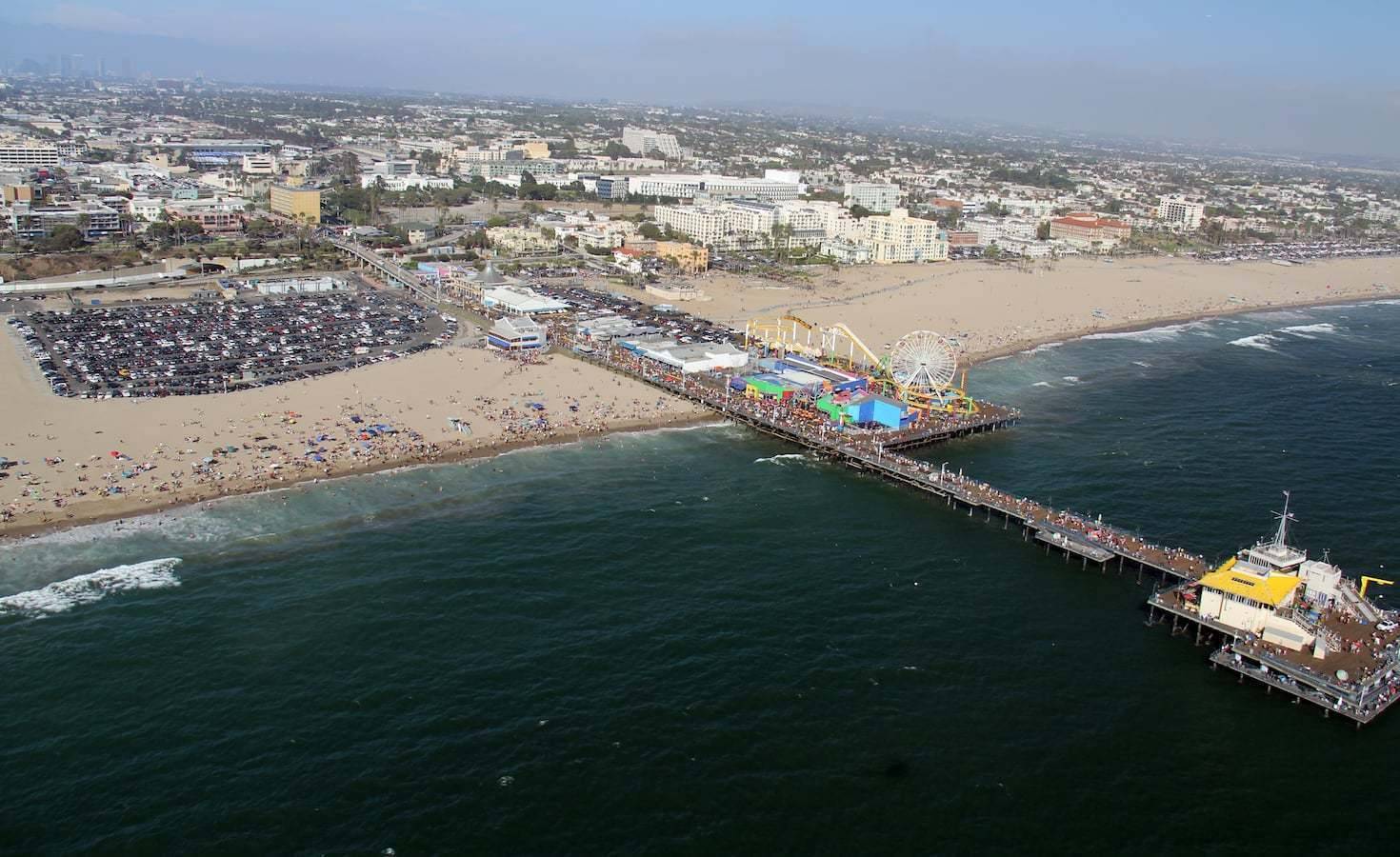 4. Santa Monica Beach, CA
Whether you know anything about west coast beaches or not, you've probably seen the 3-mile stretch of Santa Monica Beach at some point. Along with the standard beach activities like surfing, swimming, and sunbathing, you'll never get bored here as you can walk the renowned Santa Monica Pier and help yourself to some fishing, arcade games, dance concerts, or ride the Ferris wheel you've probably seen on TV. With an aquarium, restaurants, and shopping venues all along the coastline, Santa Monica has a lively, festive, feel to it with some incredible mountain views. To view properties on the market in the Golden State, take a look at our inventory of California land for sale.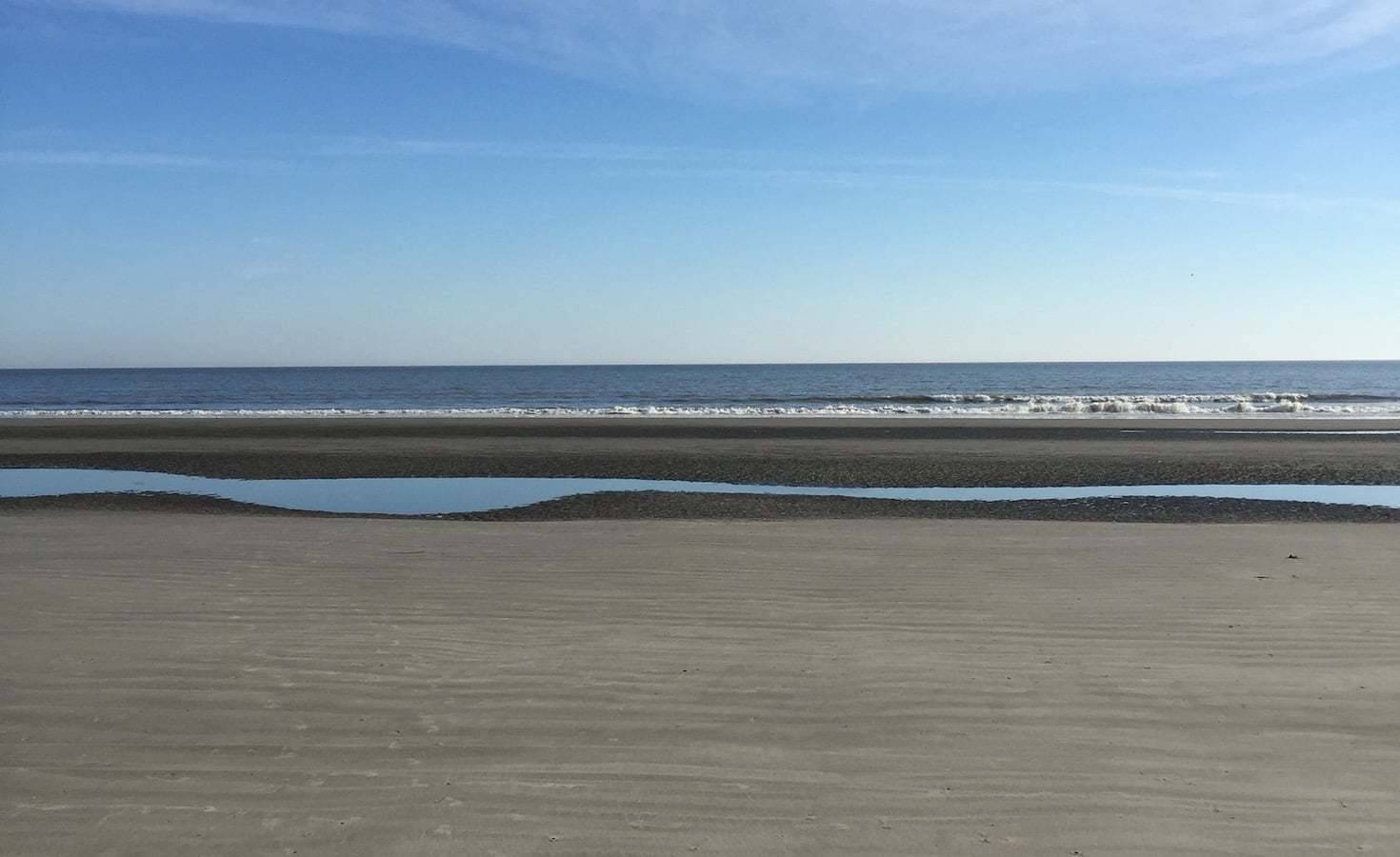 5. Beachwalker Park, Kiawah Island, SC
Located on a beautiful barrier island, Beachwalker Park features 11 miles of sandy shores with the Atlantic Ocean on one side and the Bohicket River on the other. If you like nature and the outdoors you'll enjoy walking on the boardwalk through several different species of trees and plants or traveling to Captain Sam's Inlet where you can see dolphins and a variety of birds. Among the popular activities at the beach are swimming and bodysurfing, along with canoeing and kayaking the tidal inlets. The park also offers beach rentals and picnic areas in addition to restrooms, dressing areas, and showers. If you happen to be shopping for property in this state, check out our land for sale in South Carolina.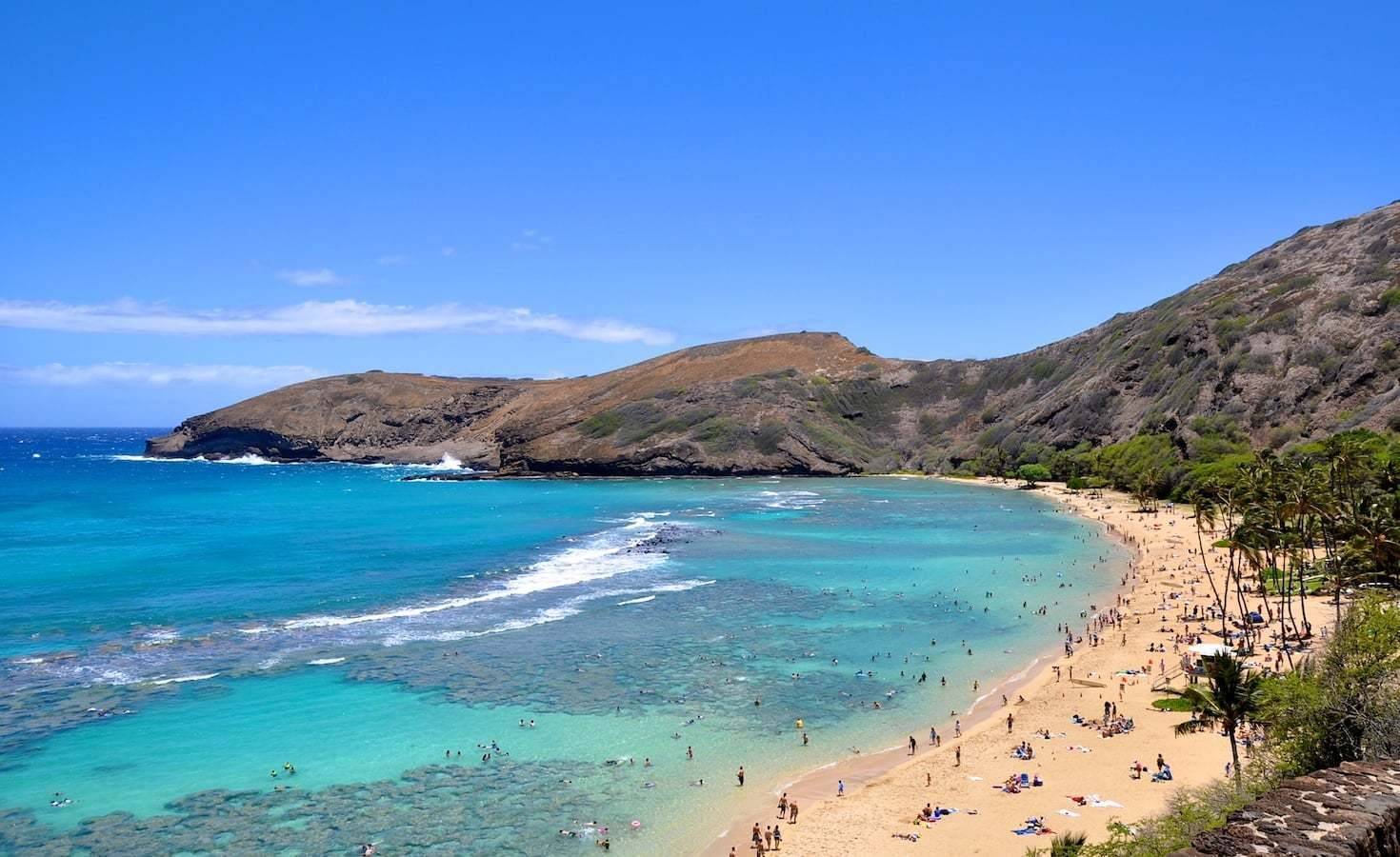 6. Hanauma Bay Nature Preserve, Oahu, HI
A real-life tropical paradise, Hanauma Bay Nature Preserve offers some of the best snorkeling in the world with a chance to swim with a spectacular array of marine wildlife. The stunning cove used to be a volcanic crater and with the surrounding palm trees, clear water, and crystalline sand, any snapshot of this signature landscape can turn into an instant postcard. You can rent snorkeling equipment as well as take advantage of an on-site snack bar and gift shop. Are you trying to create your own island paradise? Here's our inventory of land for sale in Honolulu County.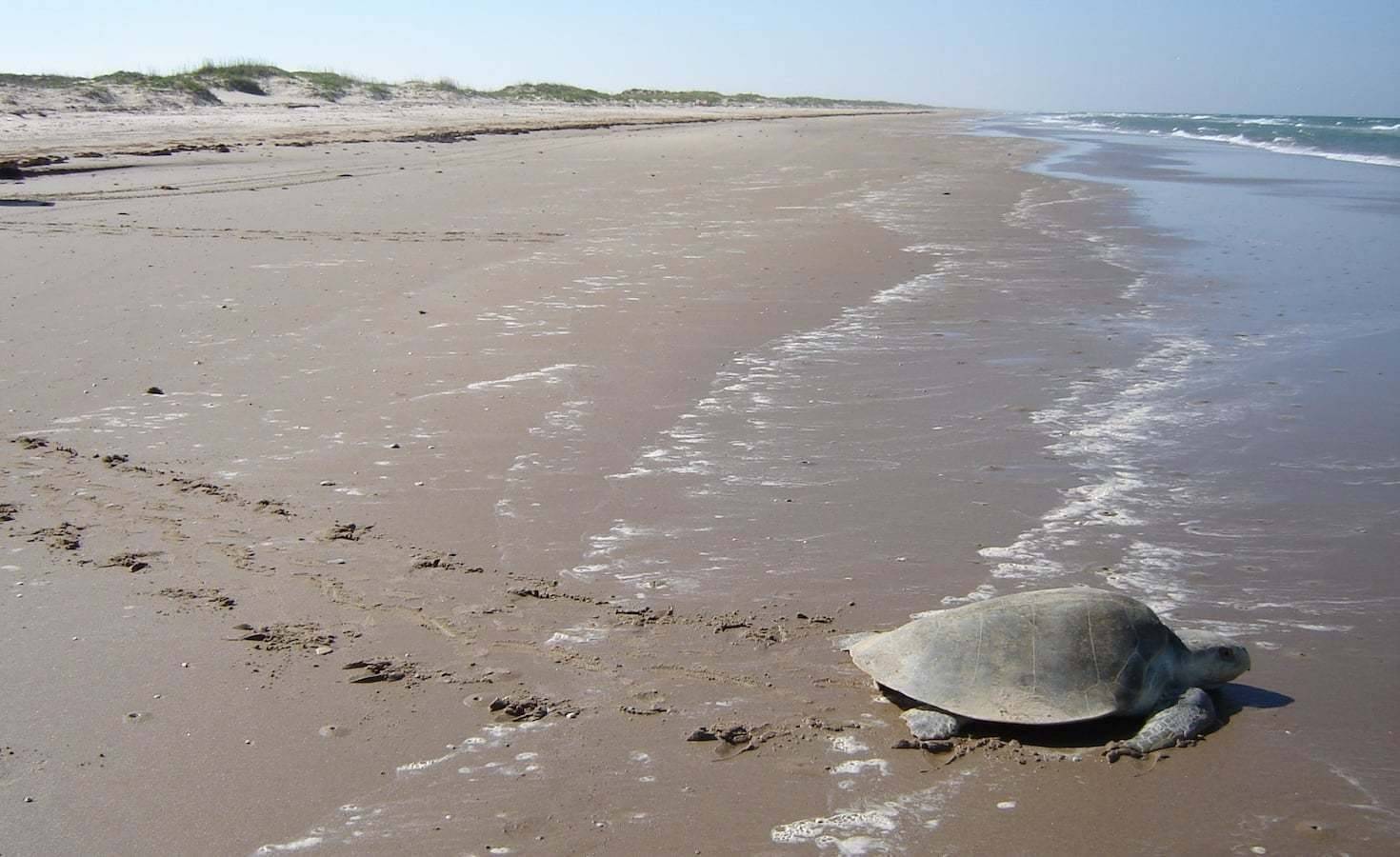 7. Padre Island National Seashore, TX
Padre Island is a truly unique beach experience and is the world's longest stretch of undeveloped barrier island. The 70-mile stretch of white sand separates the Gulf of Mexico and the Laguna Madre, a hypersaline lagoon. Highlights such as picturesque dunes, tidal flats, horizontal prairies, and warm ocean waters make this magnificent playground perfect for beachcombing, camping, swimming, and fishing. As an added bonus you can encounter some interesting wildlife including over 380 species of birds and sea turtles. If you're a history buff, the Spanish shipwrecks of 1554 occurred in Padre Island waters. And if you're searching for property in The Lone Star State, take a peek at Texas land for sale.
8. Hulopo'e Beach, Lānaʻi, HI
Carved out of volcanic rock, one of the unique adventures to experience at Hulopo'e Beach is its large tide pools filled with marine life and calm waters. Opalescent sand and some of the cleanest water in the world make this piece of heaven prime for swimming, snorkeling, and basking in the sun. Since Hulopo'e Bay is a protected area, visitors are asked to leave everything they see in its original place. In the summer months, you're likely to see spinner dolphins and in the winter months humpback whales come for a visit. If you're shopping for property in this state, we've got a great selection of land for sale in Hawaii.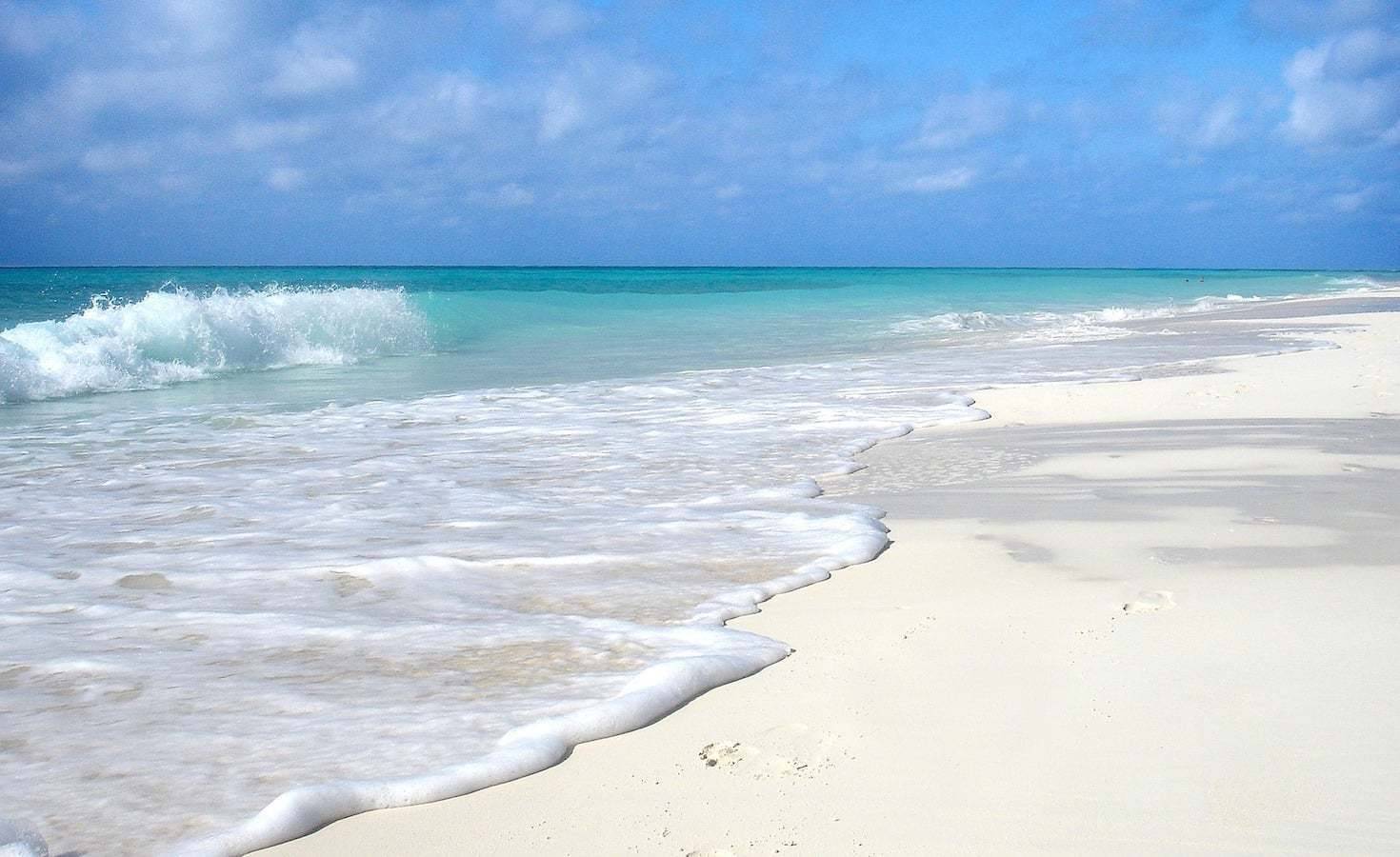 Located between Panama City and Destin, the charming Rosemary Beach is one of Florida's hidden jewels. The pearly-white sand, turquoise water, and seclusion make for a genuine, vacation getaway. It was named by CNN as one of America's most romantic towns. In addition to the standard beaching activities like swimming, bodysurfing, and sunbathing, visitors enjoy shopping in the authentic boutiques and taking bike rides across the countryside. If you decide to travel to Rosemary, get ready to relax.
One of the most popular vacation destinations in the Gulf, Orange Beach features around 32 miles of sandy white shores and warm ocean waters. Situated in between Gulf Shores, AL and Pensacola, FL, this is a bona fide beach city with delicious restaurants and recreational activities popping up what seems like every week. Parasailing, bodysurfing, and laying in the sun are among the favorite activities here. The beach is also home to the United States' largest artificial fishing reef making deep-sea fishing extremely popular in the area. Looking for land in Alabama? Here's our inventory of Alabama land for sale.
According to the EPA, there are a total of 5,235 beaches in the U.S. Obviously, there are hundreds more that could have been on the list, depending on what type of beach features are important to you. Take a look at these runner-ups in no particular order that we had a hard time leaving off our list.
Siesta Beach, FL
Coast Guard Beach, MA
Lanikai Beach, Oahu, HI
St Pete Beach, FL
Cannon Beach, OR
Ocean City Beach, MD
Hollywood Beach, FL
Coronado Beach, CA
Ka'anapali Beach, Maui, HI
Fort Lauderdale, FL
Cape May, NJ
Ocracoke Beach, NC
South Beach, FL
Wailea Beach, Maui, HI
Cooper's Beach, NY
Manhattan Beach, CA
Virginia Beach, VA
Fort Myers Beach, FL
Tybee Island Beach, GA
Punalu'u Beach, Big Island, HI
Coligny Beach, Hilton Head, SC
Cape Hatteras, NC
La Jolla Beach, CA
Papakolea Beach, Big Island, HI
Laguna Beach, CA
Smathers Beach, Key West, FL
Myrtle Beach, SC
Lighthouse Beach, Buxton, NC
The United States has around 12,383 miles of general coastline according to the U.S. Census Bureau, enough to be ranked 8th in the world. 2,069 miles on the Atlantic, 7,623 miles on the Pacific, 1,060 miles on the Arctic, and 1,631 on the Gulf. Unlike many of the countries ahead of the U.S., much of the coastline is accessible and just as important… warm. To start searching for your own oceanfront paradise, head over to our beachfront land for sale. It's been said that "nature is the best playground." Lucky for us, the United States is one of the richest countries in the world when it comes to beaches for people to enjoy. Did your favorite make the list?