Throughout April and May, we asked land brokers and agents throughout the U.S. to give us some insight into what matters to them and how they feel about the current state of digital land marketing. We've spent years researching what works and what doesn't work, what brokers like and don't like, and how we can improve the online experience for land buyers. But the truth is there's been a lot of changes lately in the land market, and we were interested in finding out what you think. Our goal is to solve every problem brokers and agents have been experiencing when it comes to marketing their properties and we've found out the best way to do that is to listen to them.
Don't forget if you're interested in land to take LandSearch for a spin. Land sellers can sell your land and land buyers can check out our nationwide inventory of land for sale.
Without further ado…
We asked brokers on a scale from 1-10 how satisfied were they with existing land listings platforms. 60% of participants answered with a 1-3, voicing they're strongly dissatisfied with the current platforms available. 40% responded with a 7-9, indicating they're strongly satisfied with existing listing platforms. 0% gave the question a 4-6 or a 10.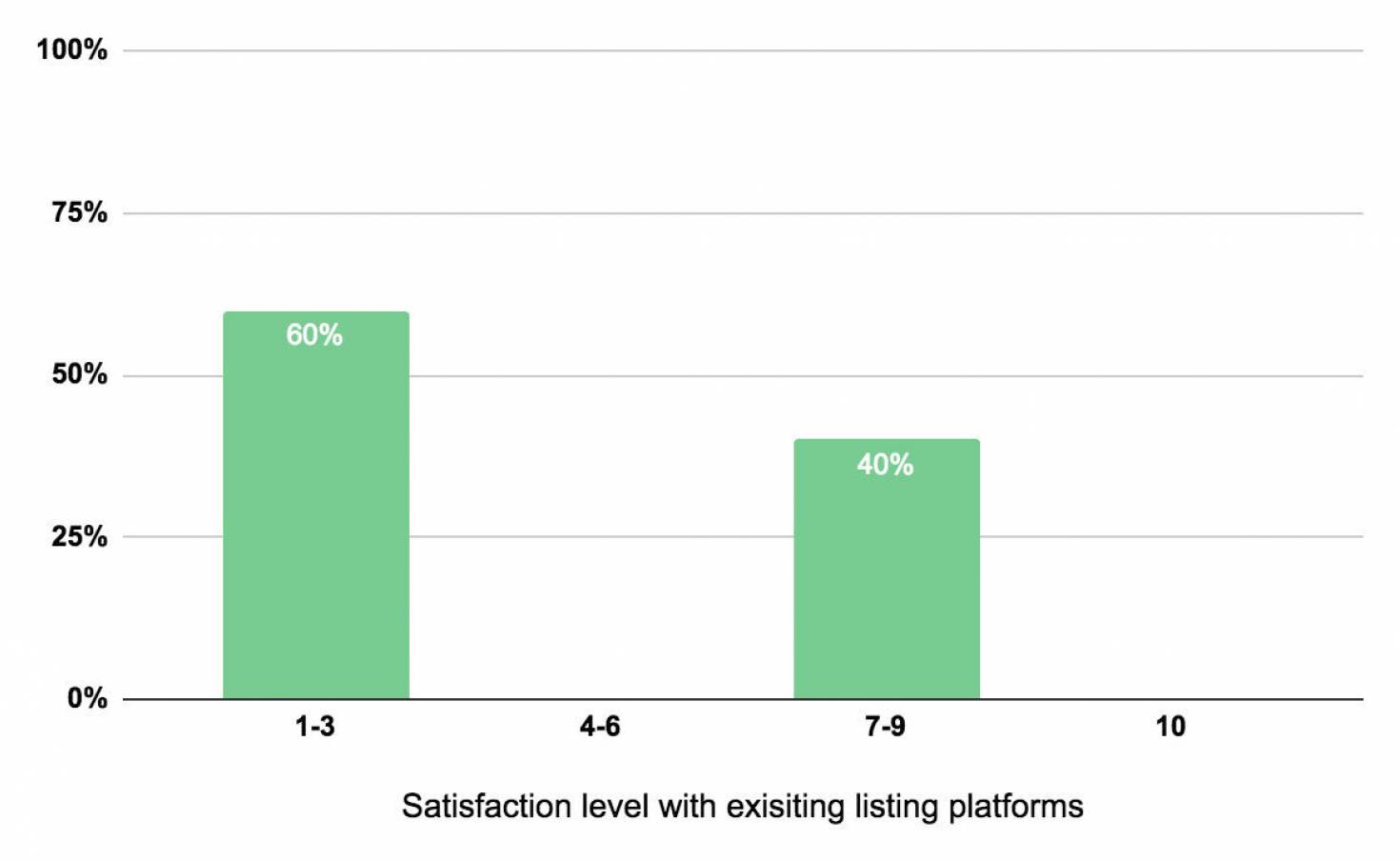 To get a little more feedback on what people are struggling with, we asked surveyors what their biggest complaints were about the current platforms. In other words, what are they doing wrong? The best way to portray how the question was answered is to show you some of the responses. Check out a few of the comments agents left. It's not very difficult to figure out what's going on here.
"A few of the current options have become crazy expensive."
"The background interface is difficult. You can't just type in the "Name" of the property and it come up for you to edit... you have to go through the rigamarole Every. Single. Time. and that is super annoying."
"Pricing and customer service."

"Exposure can be a problem occasionally. They give preference to some and not others."

"There are not enough listings to make buyers feel like they're seeing a thorough representation of land for sale."

"A few of them send mixed messages and provide a convoluted and cluttered experience. It gives me a headache."

Next, we asked brokers and agents what they like about existing land sites. In other words, what are they doing right? Not only do we want to improve on what platforms are doing wrong, but it's important to find out what they're doing right and what really helps buyers and sellers. Take a look at how they responded.

"I like that they search high in rankings."
"I like the background interfaces that allow you to search for specific property super easily."
"Not alot."
"Lead generation is strong."
"SEO strength."
"We enjoy seeing the large number of views our properties get in the dashboard."
Seeing how the majority of people were unhappy about pricing, we were curious at what successful, experienced land sellers thought was a fair monthly price for unlimited promoted listings. We gave them 3 different categories to choose from: $25-$50, $50-$75, $75-$100. The majority of respondents, 60%, chose $25-$50 as a fair price point for unlimited listings. 20% said $50-$75 is a reasonable price and the remaining 20% said $75-$100 made sense.

If you're looking for more exposure for your listings or just want to see where our promoted options fit in the scale take a look at our land marketing services.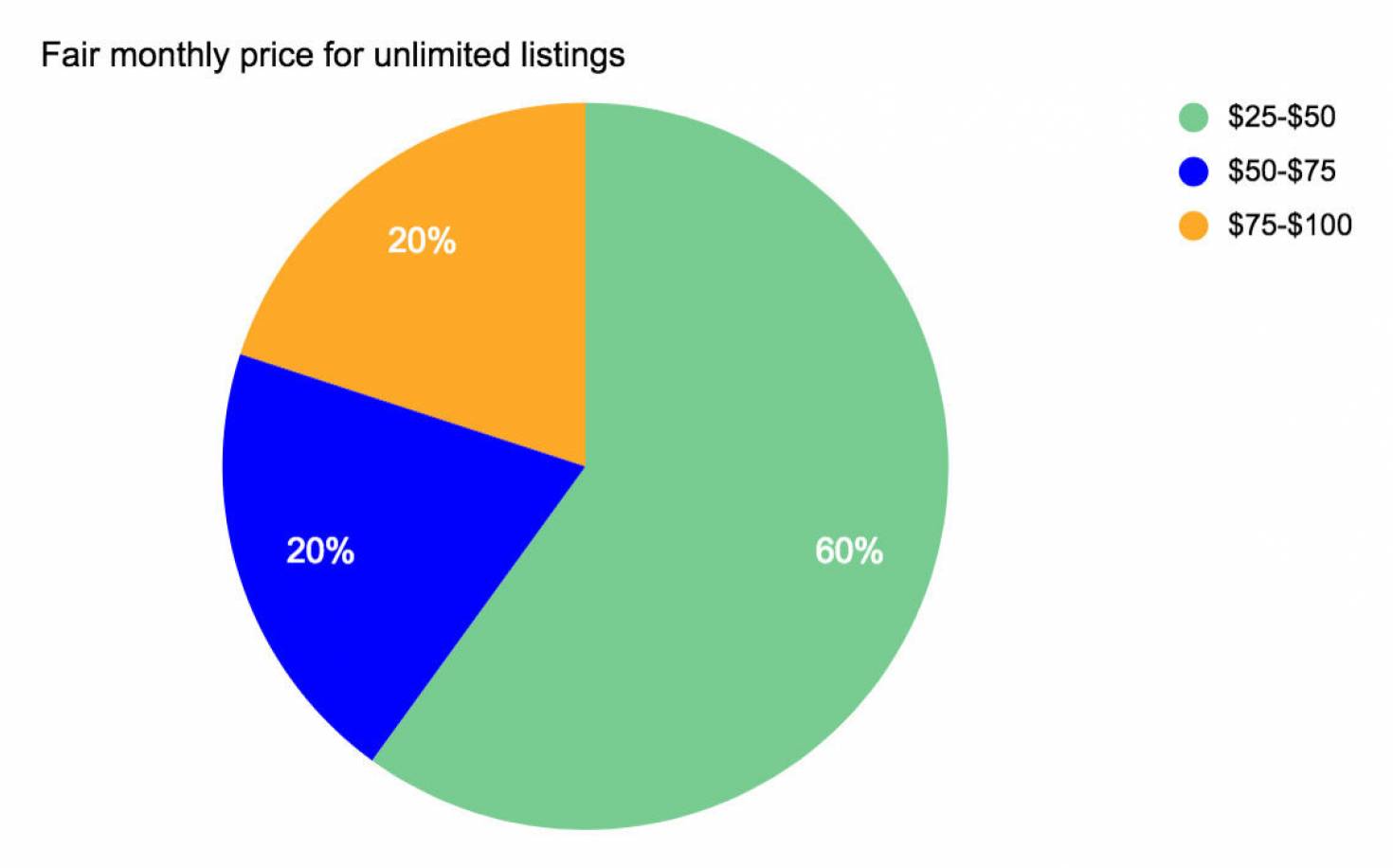 Since brokers and agents are constantly receiving feedback from land buyers, we were excited to ask them a few questions pertaining to buyer's online experiences. The first question we asked was what general features are most valuable to buyers. Here's a couple of the responses we received.
"Map-based searching, working well on mobile devices without having to download an app."
"Listing volume."
"Able to post video."
"A clean, responsive, searching experience."
Next, we asked what advanced search criteria should be available on a platform. We got several helpful replies.
"Keywords would be nice."
"Drop down filters, map search, and live keyword search. Consumers use all three."
"Keywords, acreage, place."
To end the buyer section, we asked participants what listing data is important to them to display. One of our goals in our effort to improve the online land marketing experience is to better help buyers discover if the property they're looking at fits what they want quickly, so they don't have to waste time doing their own research (or at least not as much). We want to help them rule out properties that don't meet their criteria quickly. Check out a couple of the comments.

"Maps, quality pics, video, and all property attributes."
"Tax data."
"Acreage, price, parcel boundaries, timber information, 'extras' such as pond or food plots, road frontage."
"Property history and soil data."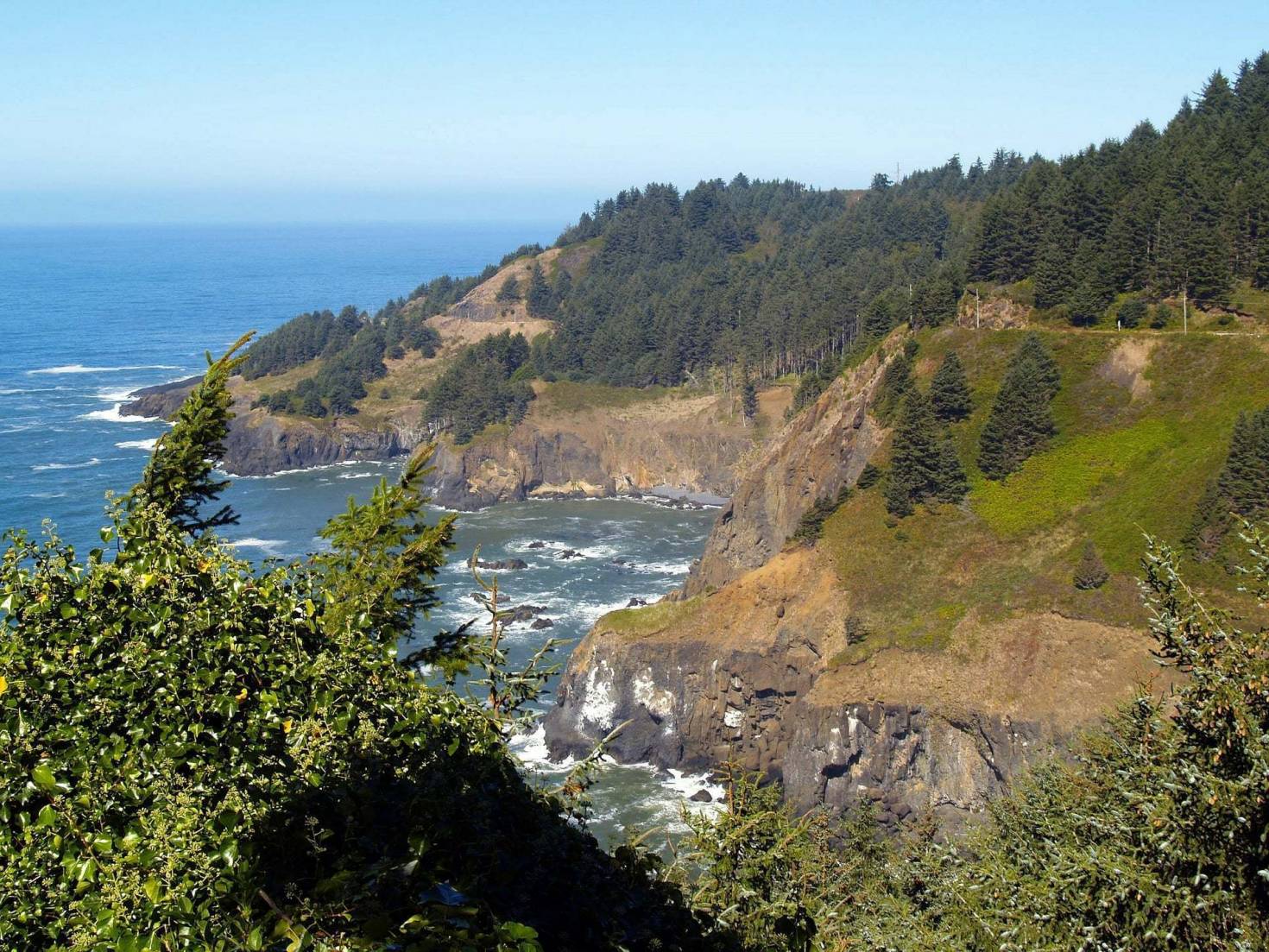 We wanted to hear more about seller's practical experiences directly from the source, so the next section was dedicated to sellers from a few different perspectives. Real estate professionals who do it right are extremely busy, so efficient and effective management is vital. The first question we asked in this section was what management features should be available. Take a look at a few of the responses.
"Tech support."
"Any and all analytics, grouping by office."
"None we have other sorts."
"Listing analytics, team management, and multiple office support."
Next, we asked sellers if they were currently feeding to other listing platforms and if so, what obstacles had they been facing with those platforms. Here's a portion of the comments made.
"Yes. Price and lack of customer service. A toxic, adversarial relationship."
"Yes. It sometimes takes 2-3 days for the secondary platform to recognize changes."
"Yes. None."
"Yes. Pricing and listing volume too small to attract large consumer interest."
The last question we asked in the seller section was what strategies have been effective in your own marketing, since selling real estate is really a marketing game. Here's what a few of the brokers and agents said have been valuable marketing tools in their careers.
"Mailings, networking events."
"Direct mail, social media."
"Online marketing, social media, and direct mail."
"Email marketing, social media, online advertising, and direct mail if done often and thoughtfully."
We ended the land marketing survey with final thoughts where we allowed all the respondents to leave comments and suggestions. Many of the comments left were extremely useful. Sorry to disappoint, but we're going to keep those insightful secrets to ourselves and take advantage of them.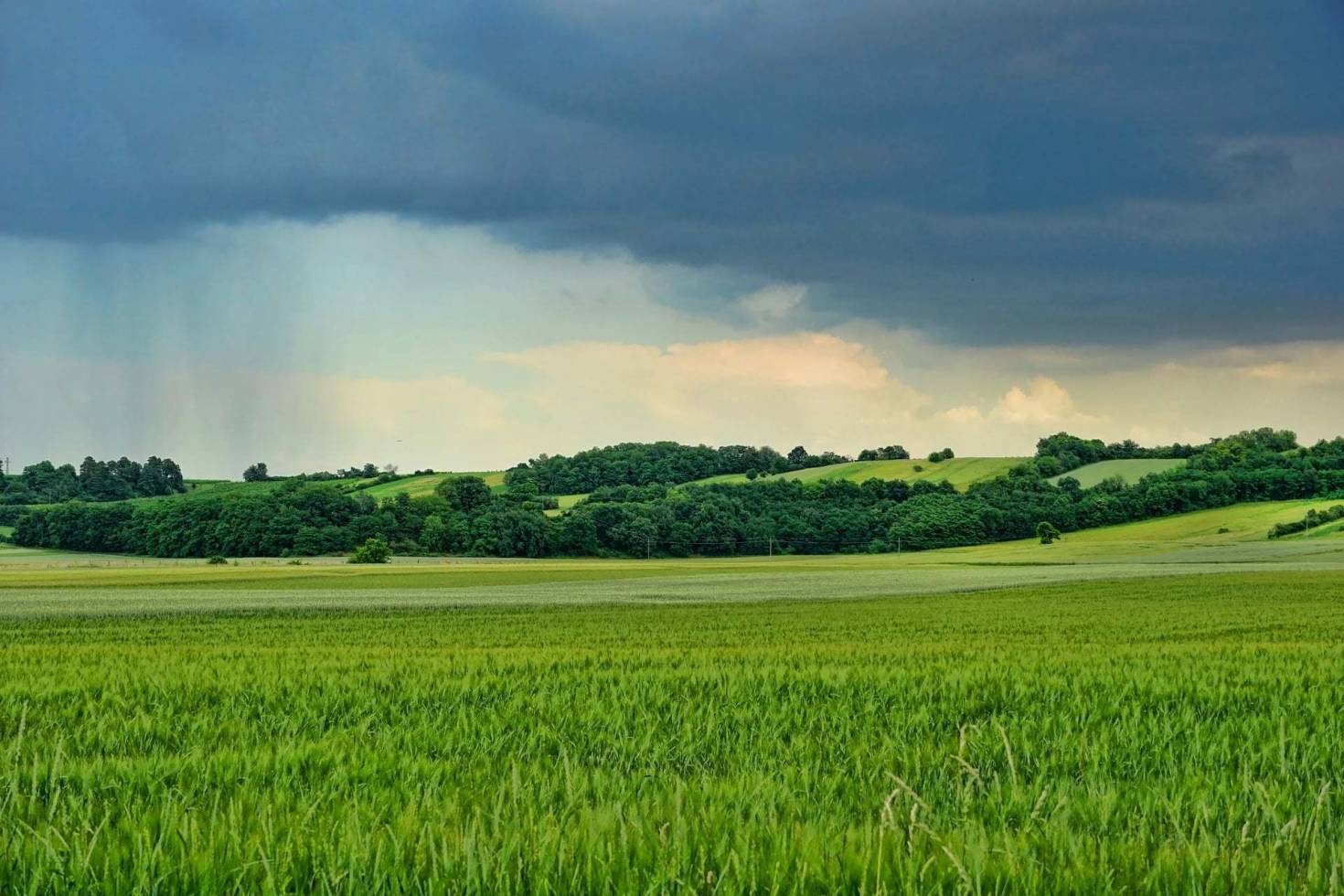 After talking with land brokers and agents for years now, these results didn't surprise us but were helpful nonetheless. We appreciate each person who was willing to take time out of their busy day to take our survey and let your voice be heard. We don't put out surveys just to make you think we care about what you think. We take input and feedback very seriously and if we can implement it, we will implement it.
We've tried to learn from what works and what's been going wrong in land marketing and built a resource packed with everything you could possibly want from listing volume, a fair pricing model, a map-driven search, not to mention allow people to list for free. All that's contained within a super smooth, innovative site that just feels really good to use. The great thing about LandSearch is it was built in an effort to solve every modern problem that exists in online land marketing and we feel we've accomplished that. Explore land for sale to see if you feel the same.