Public land dates back as far as 1781 when New York surrendered it's unsettled territory westward to the Mississippi, and by 1802, the rest of the colonies had followed suit. From 1781 to 1867, the United States Government acquired all the land stretching westward to the Pacific Ocean. Take a look at one of our articles to learn more about major U.S land acquisitions during this time period. Today federal and state governments own more than 34% of the total landmass in the United States.
Public land refers to land owned and managed by a government entity. There are different types of public land used for different purposes and managed by different entities. A lot of state and federal public land is open for recreational use. These include state parks, national parks, national forests, wildlife refuges, national monuments and memorials, historic sites, and more. You might be interested in our blog posts detailing our picks for the U.S.'s top 10 national parks and the 10 best state parks. They're taken care of by several different managing bodies including the Bureau of Land Management, the National Park Service, the Fish and Wildlife Service, the United States Forest Service, local and state governments, the National Oceanic and Atmospheric Administration, and others. Take a closer look at government-owned acreage as we examine the 10 states with the most publicly owned land.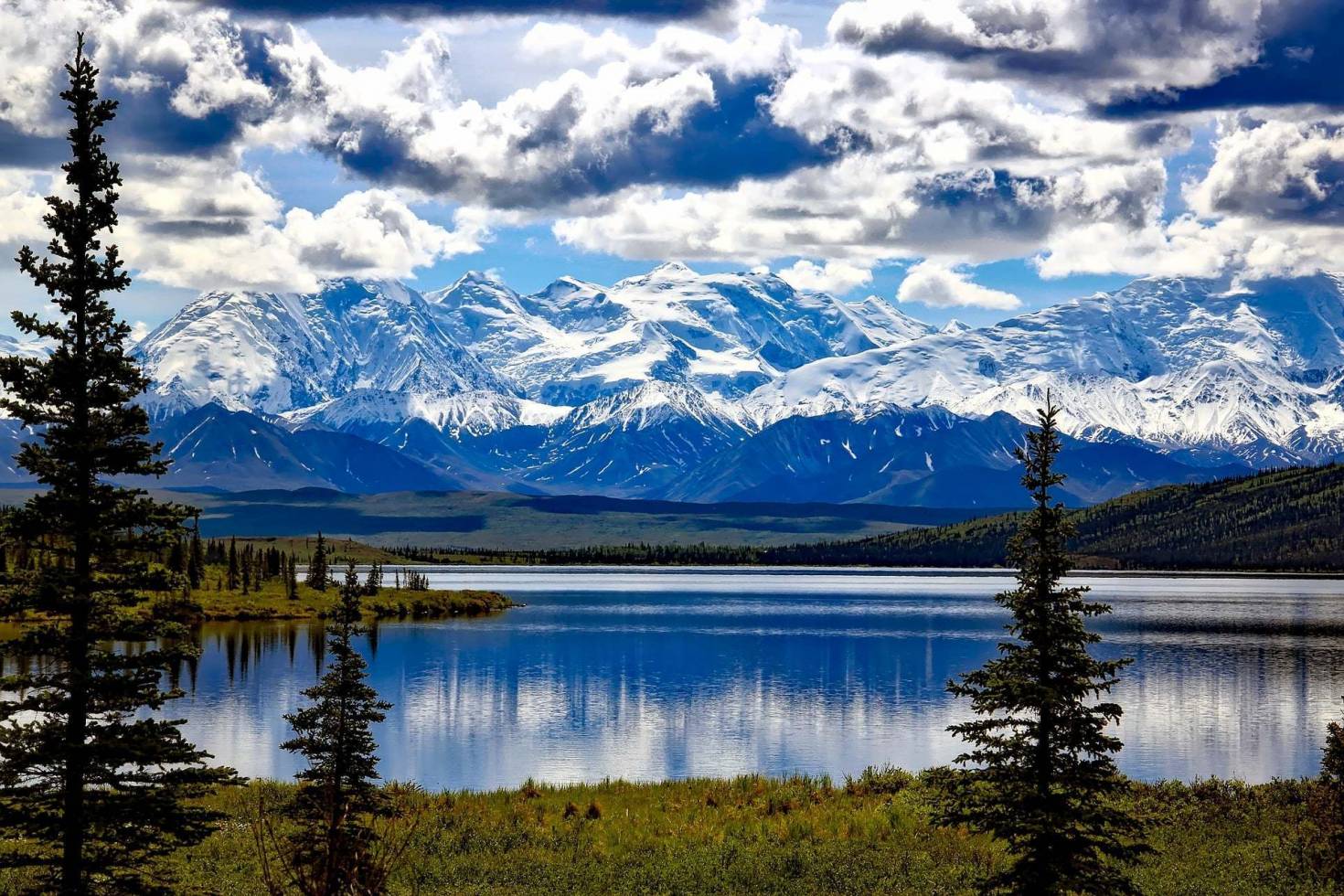 333.3 million acres, almost 92%, are government owned in "the Last Frontier State." The U.S. purchased Alaska from the Russian Empire in 1867. It's the largest state in the United States in terms of land area and the least densely populated. From federal land such as Glacier Bay and Kenai Fjords National Parks, Denali National Park and Preserve, the Bering Land Bridge National Preserve, the Klondike Gold Rush Historic Park, wildlife refuges, and scenic rivers, to state land including Chugach, Wood-Tikchik, and Kachemak Bay State Parks, much of this beautiful state is untouched and unaltered. More than half the nation's parklands and the U.S.'s largest national forest, 17 million-acre Tongass, are located here.
59.7 million acres, over 85%, are government owned in "the Silver State." It's the driest state averaging around 7 inches of rain each year. The intriguing Area 51 is located in Southern Nevada. Well-known for its great expanses of desert, as well as Las Vegas and it's high-end casinos and luxurious resorts, Nevada is home to a great deal of unique national and state-owned land. A few of the state parks are as acclaimed as the national parks such as Lake Tahoe, Cathedral Gorge, Sand Harbor, and Valley of Fire State Parks. There's some stunning federally owned territory also such as Death Valley and Great Basin National Parks, Pony Express National Historic Trail, and Lake Mead National Recreation Area.
48 million acres of land in California, around 48%, are government owned The state is very large totaling over 100 million acres. A few of the main attractions include Disneyland, the San Diego Zoo, Santa Catalina and Alcatraz Islands, and the Golden Gate Bridge. California is the most populous state in the nation with slightly more than 39 million residents. Some of the extraordinary federally protected land includes Yosemite, Kings Canyon, and Channel Islands National Parks, Muir Woods, Lava Beds National Monuments, and Point Reyes National Seashore. Big Basin Redwoods, Emerald Bay, Julia Pfeiffer Burns, and Anza-Borrego Desert State Parks are among the lands managed by the state.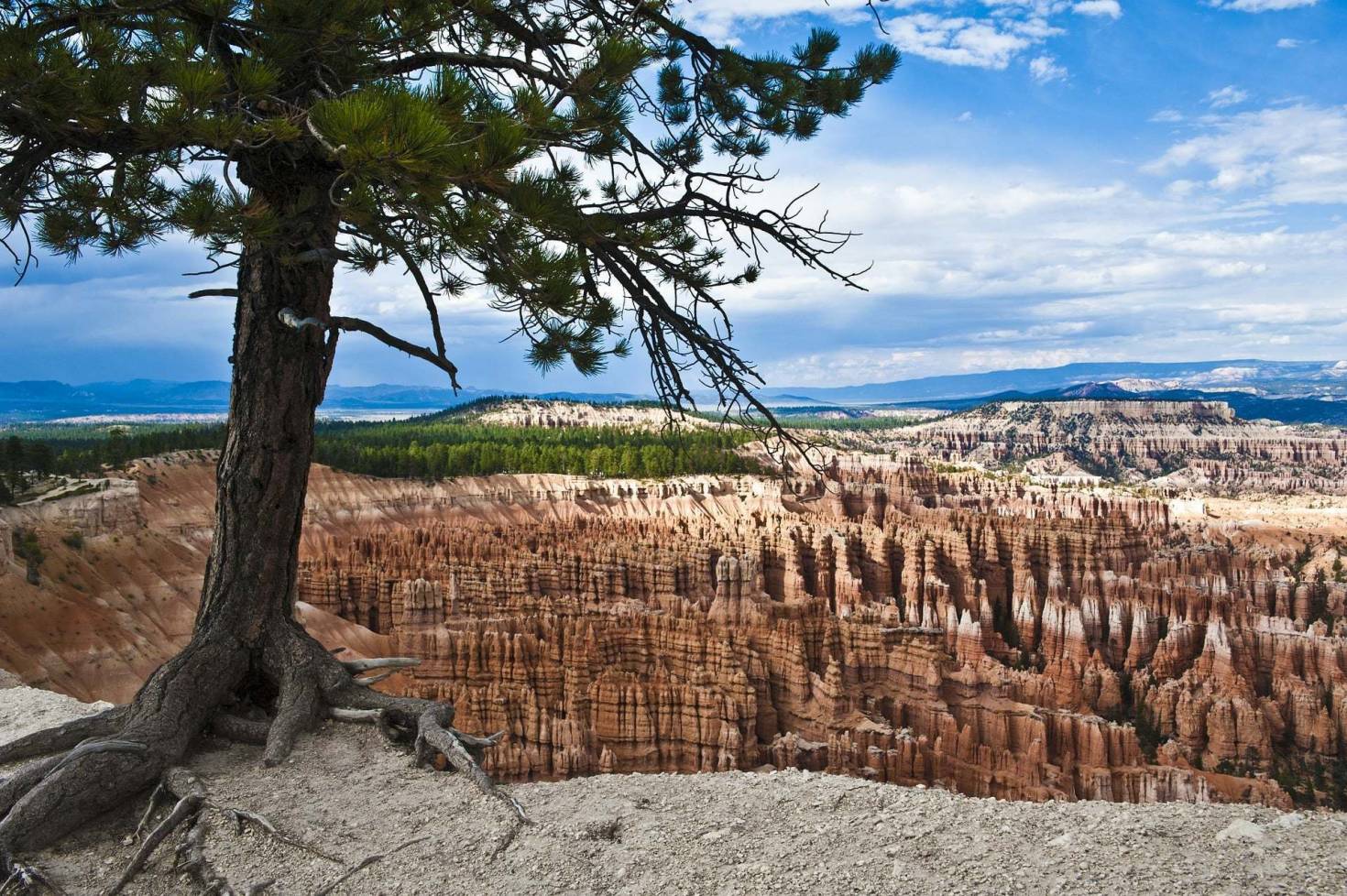 Over 38 million acres, over 72%, are government owned in"the Beehive State." It's known for being a Mormon state, as over 60% of residents belong to the Mormon Church. The origin of its name came from the Ute Indian Tribe and means "people of the mountain." Utah is home to the Great Salt Lake, the largest saltwater lake in the western hemisphere, and Pando, a 107-acre forest of Aspen trees that all share the same root system. Utah land offers incredible landscapes as well as a variety of recreational activities. It's the site of Arches, Bryce Canyon, and Zion National Parks, Rainbow Bridge and Dinosaur National Monuments, along with Old Spanish and Mormon Pioneer National Historic Trails. A few of the popular state parks include Dead Horse Point, Snow Canyon, and Goblin Valley State Parks.
37.1 million acres, over 51%, in "the Grand Canyon State" are government owned. It's noted for its desert Basin and Range regions in the southern part of the state where cactuses grow and thrive. It features a variety of landscapes that include remote mountains, large lakes, refreshing forests, desert highlands, and red canyons. Public land in Arizona provides a natural protected environment for Mexican wolves, bighorn sheep, and other animals species. It's home to the extremely popular Grand Canyon National Park that had nearly million visitors in 2019. Along with the Grand Canyon, there's the Petrified Forest and Saguaro National Parks, Oregon Pipe Cactus, Navajo, and Sunset Crater National Monuments, and Glen Canyon National Recreation Area that are among federally owned land. Frequently visited state-owned land includes Catalina, Slide Rock, Red Rock, and Kartchner Caverns State Parks.
35.6 million acres, almost 58%, in "the Beaver State" are government owned. Oregon is known for its quirky traditions, wild west history, and many incredible landscapes. It's home to the biggest mushroom in the world. The gigantic honey fungus spans 2.4 miles in the Blue Mountains. Crater Lake National Park is located in the state and is the deepest lake in the U.S., and one of the top ten deepest in the world at 2,000 feet. In addition to Crater Lake, Ice Age Floods Geological Trail, John Day Fossil Beds National Monument, and the Oregon Caves National Monument and Preserve are among the federally managed land in Oregon. Included in the state-owned land is Ecola, Wallowa Lake, Valley of the Rogue River, Smith Rock, and Nehalem Bay State Parks.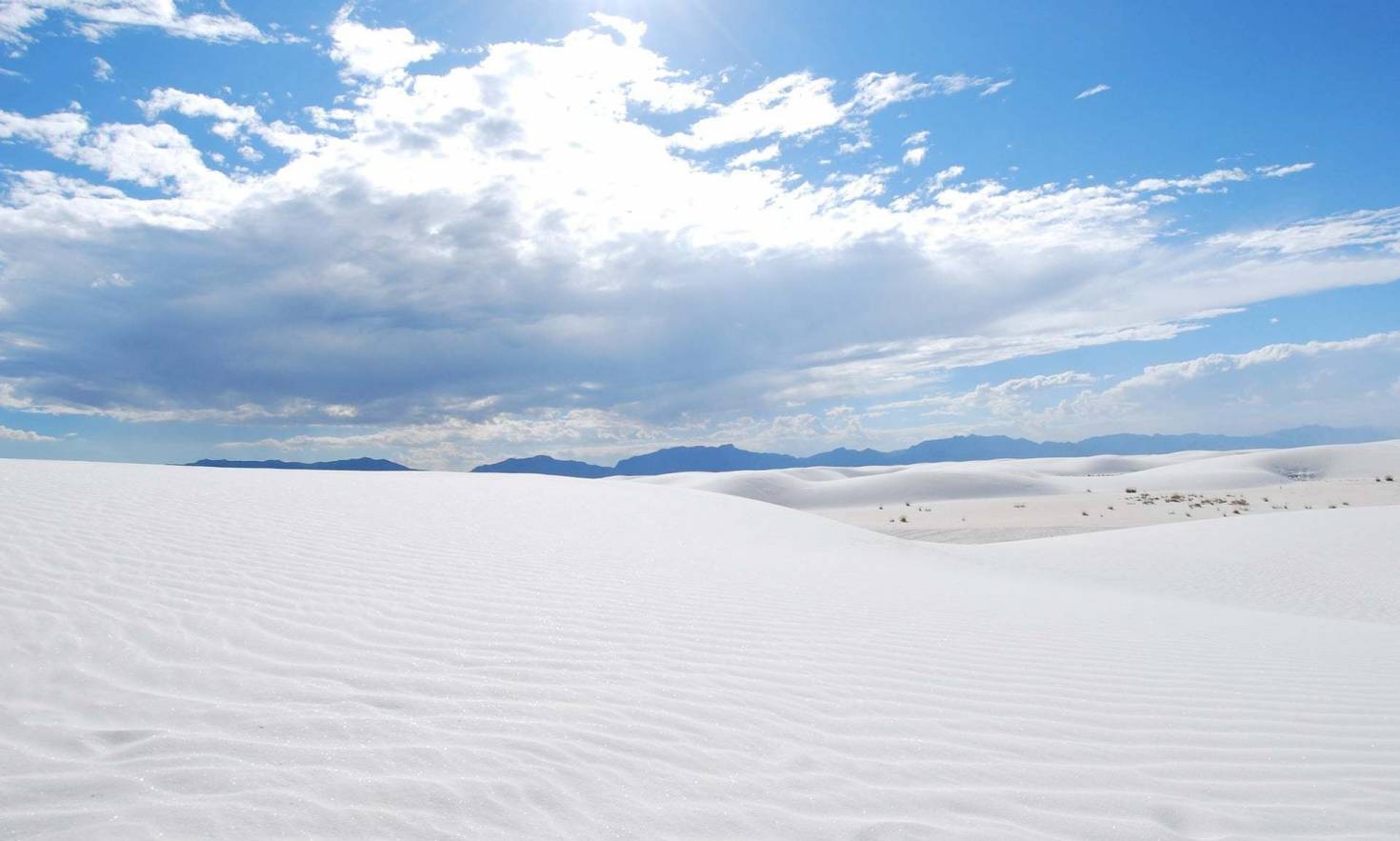 35.6 million acres, almost 46%, in the "Land of Enchantment" are owned by government. No different from many U.S. states, land in New Mexico contains strong history. Its rich culture is diverse and largely Spanish and Native American influenced. The first atomic bomb was tested and detonated at the Trinity Site in central New Mexico on July 16, 1945, that eventually led to the end of World War II. White Sands National Park is a desert made up of gleaming white gypsum crystals. New Mexico has federal land such as Carlsbad Caverns, Bandelier and El Malpais National Monuments, and Valles Caldera National Preserve and state land including City of Rocks, Living Desert Zoo and Gardens, Bottomless Lakes, and Elephant Butte State Parks.
35.3 million acres, almost 67%, in "the Gem State" are government owned. Idaho is well-known for agriculture and being the number one producer of potatoes known as it's 'famous potatoes." Hells Canyon Wilderness is the deepest river gorge in North America at 7,900 feet. From federal land like Craters of the Moon National Monument and Preserve, Hagerman Fossil Beds National Monument, and parts of the Oregon National Historic Trail and Yellowstone National Park, to state land including Bear Lake, Farragut, Ponderosa, and Hell's Gate State Parks, Idaho attracts people from around the world to explore it's one-of-a-kind scenery.
33.8 million acres, almost 55%, are government owned in "the Equality State." In many areas, the towns are 100 miles apart. It's popular for its wide-open spaces, crystal clear skies, clean air, cowboys, and huge cattle ranches. Visited by over 4 million people a year, the world renowned Yellowstone National Park is mostly located in Wyoming and was the world's first national park. Other important federal land includes Devil's Tower and Fossil Butte National Monuments, Grand Teton National Park, and Fort Laramie National Historic Site. Among the state-managed land is Hot Springs, Sinks Canyon, Curt Gowdy, and Buffalo Bill State Parks. Wyoming is the least populated state in the nation having barely over 589,000 residents.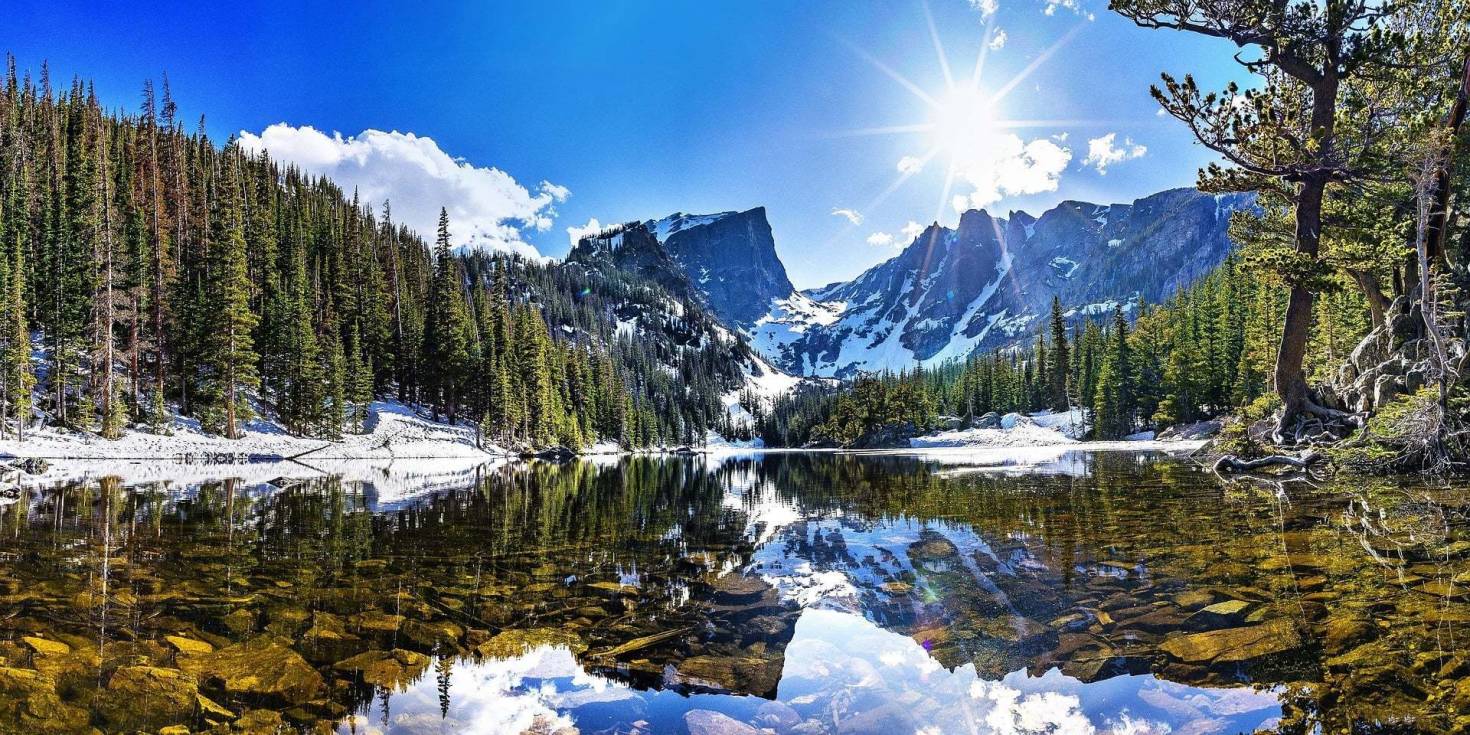 26.7 million acres, over 40%, are government owned in "the Centennial State" of Colorado. The array of landscapes in the state include red rock canyons, arid mesas, mountain valleys, and the famous snow-capped Rocky Mountains. It has the highest elevation of any U.S. state and is known for its world-class snow skiing and extravagant resorts. Along with the Rockies, there's Mesa Verde and Black Canyon of the Gunnison National Parks, the Great Sand Dunes National Park and Preserve, Hovenweep and Yucca House National Monuments, and Curecanti National Recreational Area among the federally owned land. Popular state land includes State Forest, Mueller, Eldorado Canyon, Golden Gate Canyon, and Eleven Mile State Parks.
Here's a breakdown of the top agencies and the amount of land they own.

Bureau of Land Management - 247.3 million acres
United States Forest Service - 192.9 million acres
Fish and Wildlife Service - 89.1 million acres
National Park Service - 79.6 million acres
Bureau of Indian Affairs - 55.7 million acres
Department of Defense - 14.4 million acres
American citizens entrust state and federal agencies to regulate and protect these lands. Although the large amount of land owned by the government is controversial to some, the objectives seem to be clear and authentic. The ideal goal is to preserve nature and the wildlife that lives there, educate people on the land's history and how to conserve it, enable people all over the world to experience and enjoy it, and to allow important research to be conducted in order to improve in the future.
Explore land for sale across the country to preserve your own slice of America.