Land ownership was a major part of the original American dream. Even now, centuries after we gained our independence, buying your own piece of land can seem like a pipe dream—a luxury only for the wealthy. But this isn't actually the case. Buying land may not be as out of reach as you thought. More and more people can afford to purchase land and turn their dream of land ownership into a reality.

Whether you're looking to buy land to build a home, or purchasing recreational land, farmland, or making an investment, land can be deceptively complicated. If you're wondering how to buy land, here's a step-by-step process with everything you need to know about purchasing land.

What are you going to do with the land? This may seem obvious, but the purpose for the land will guide the entire land buying process. It'll inform important attributes like the acreage, location, market value, improvements, and more.
The reasons for buying land can be as diverse as the landscapes you'll find throughout the United States. Here are several common land use examples:
Residential home construction
General recreation
Commercial development
Agriculture and farming
Ranching
Investment
You can learn more about how land is used in the United States from the USDA's land use and land cover estimates and check out our post on land use types. It should be noted when it comes to the last example—investment—more and more investors are looking to invest in land because it's a low-risk asset. Agricultural land is especially popular. To learn more, see our article discussing how to invest in farmland.
When thinking about how to buy land, this initial research will help you make sure buying land is a good financial decision. Since you know what you'll buy the land for, you can start looking at the market value for that type of land in whatever area of the country makes sense.
The price per acre can vary drastically even in different areas of the same county. And the type of land also plays a major role in the price. If you're buying land to build a house you'll be looking at a different price per acre than if you're buying remote recreational land. To learn more about valuing land, check out our blog on price per acre land valuation.
There are several ways you can do this. One way is to look at land for sale in that area and see how sellers are pricing it. Another way is to look at comps, or comparables. This approach is looking at the recent prices people purchased land for, usually on a price per acre basis. There are online resources that can help with this.
For example, if you're looking to buy farmland, you could start by looking at the National Agricultural Statistics Service's land values. They're broken down by types and states, but once you get a general idea you'd need to look at the specific county. In many cases, the county's website in the area you're searching will have public property comps.
Make sure you have enough money to purchase land
Once you have a general idea of what properties in your area are selling for, you'll need to make sure you have the money available to buy the land. That's why the research in the previous step is critical. We'll talk in more detail about financing below, but if you don't have the money or a way to get it, like cash or a loan for buying land, then you can forget about purchasing land.
Although you can't predict all expenses, you'll need to think about costs like a down payment on a land loan, property taxes, and any expenses associated with what you'll use the land for such as building a septic system or bringing utilities to the property. Angi estimates the cost to bring utilities to vacant land in 2022 to be between $6,225 and $34,550 with an average of $20,387 depending on factors like location and topography.
What to look for when buying land
One of the most common mistakes people make when buying vacant land is to enter into the process unprepared. You don't want to pull the trigger on a property too quickly and find out there were hidden problems you didn't catch. When considering how to buy land, a vital piece of the puzzle is to investigate and research the property. For a land buyer's checklist, read our article discussing questions to ask when buying land.
There are many issues that are specific to certain types of properties, but here are a few general issues to be aware of and investigate:
Location
Utilities
Property taxes
Legal access
Topography
Environmental hazards
Adjacent properties
Owner financing
Zoning, covenants, and restrictions
Easements
Liens
Perc testing
Clear boundaries
Land history
Building time
Closing time
Water features
Mineral, water, and timber rights
How to find land to purchase
If you're looking to buy land, you're in luck. There are multiple ways to find land for sale. In the modern age, the way most people start searching is online. Finding land near you online to browse hundreds of thousands of land listings, is the ideal way to search for land online. You can search for properties on a map as well as filter and sort properties by type, tag, price, size, keywords, and more.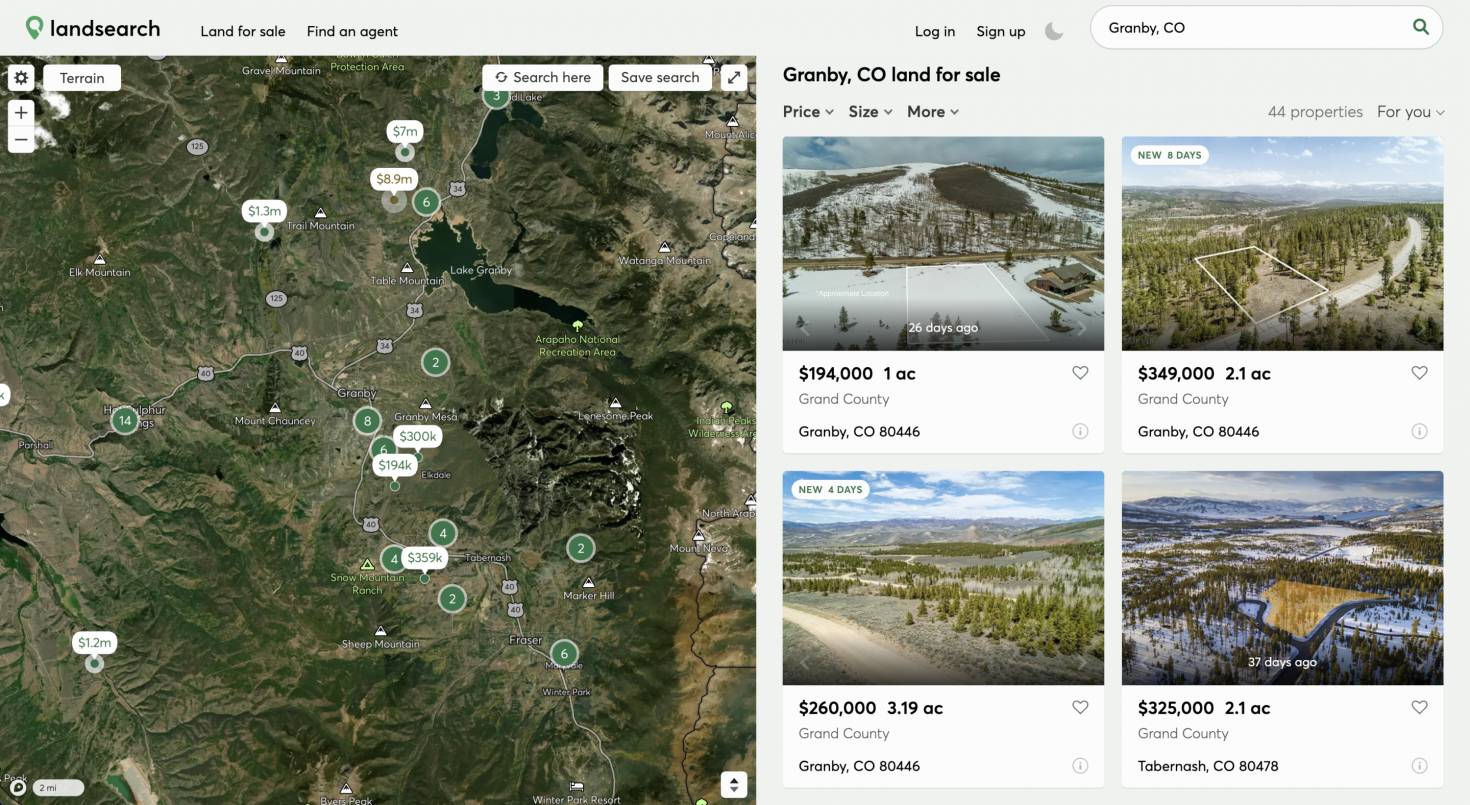 Get help from a land expert
Another way to find land is to enlist the help of a real estate agent. Fortunately, there are dedicated land brokers, and even specialists in land types, like agriculture and recreation. There's a specific accreditation also called an Accredited Land Consultant that represents deep expertise of land.
Not all land for sale is listed online, and there are still even times when there's just a sign posted. Land agents not only have expertise when it comes to land, but also local knowledge of the area they work in. An agent can also help with land price negotiation, paperwork, and other pieces of the land buying process.
If you're looking for a real estate agent, you can find a land agent near you in our agent directory.
The recommended and most common way to purchase land is with cash.
Not everyone has enough cash on hand to buy land outright. This doesn't have to stop you from purchasing land. You can get a land loan. It's important to note, though, that getting a loan to buy land is different than a traditional mortgage on a house. Generally, lenders view vacant land as a higher risk, since there's not a structure that provides additional value if they have to turn around and sell it to recoup their investment.
The good news is there are institutions that specialize in land loans and want to help. As a rule, buying land with financing comes with a higher down payment and interest rate. To learn more, take a look at our post detailing how to finance your land purchase and explore our land loan calculator.
Another common financing option is owner financing. This is particularly common when it comes to land. Owner financing is when the seller essentially loans you the money to buy the land instead of a bank. After you negotiate the terms to buy the property, you'll make payments directly to the seller. If you're interested, read our article discussing owner financing when buying land.
Make an offer on the land
Assuming you can check all the boxes so far, it's time to make an offer to buy the land. This is normally a document containing information such as the price you're willing to pay and any contingencies like a land survey, environmental test, and more. It'll also include land purchase terms like who pays closing costs. Hopefully, they'll accept your offer, but they could come back with a counteroffer.
Close on the land purchase
Once an offer is accepted and financing is secured, you can close on the land purchase. Closing is just another way of stating the sale is finalized. Once you close, congratulations, you've just successfully become a landowner.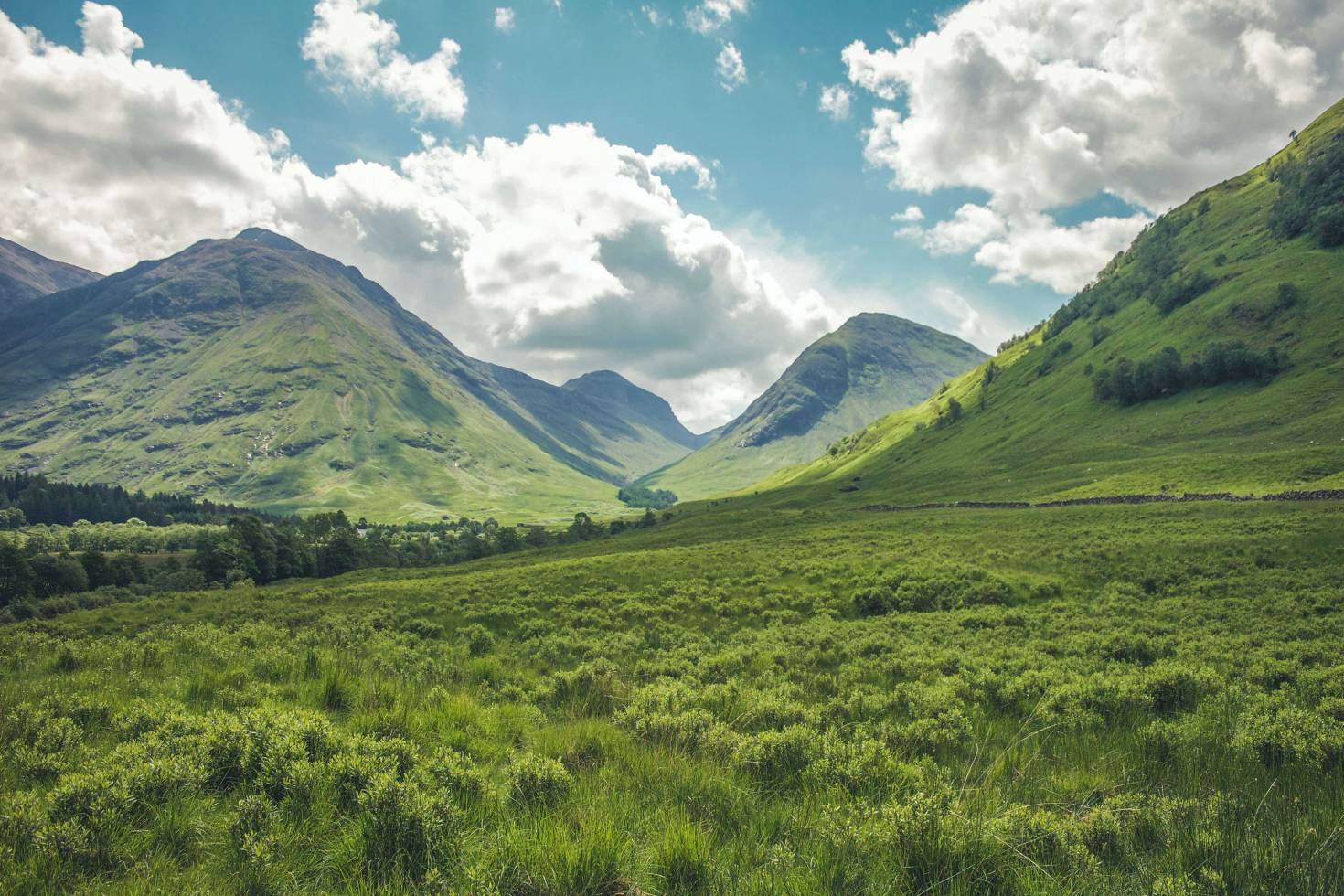 Buying land is an exciting opportunity but should be approached with caution. It can be more complicated than you think. Still, this shouldn't scare you off. Thousands of people just like you make wise decisions to buy land every year. We hope this step-by-step guide detailing how to buy land will be helpful to you and if you're looking to buy land, browse land for sale near you.